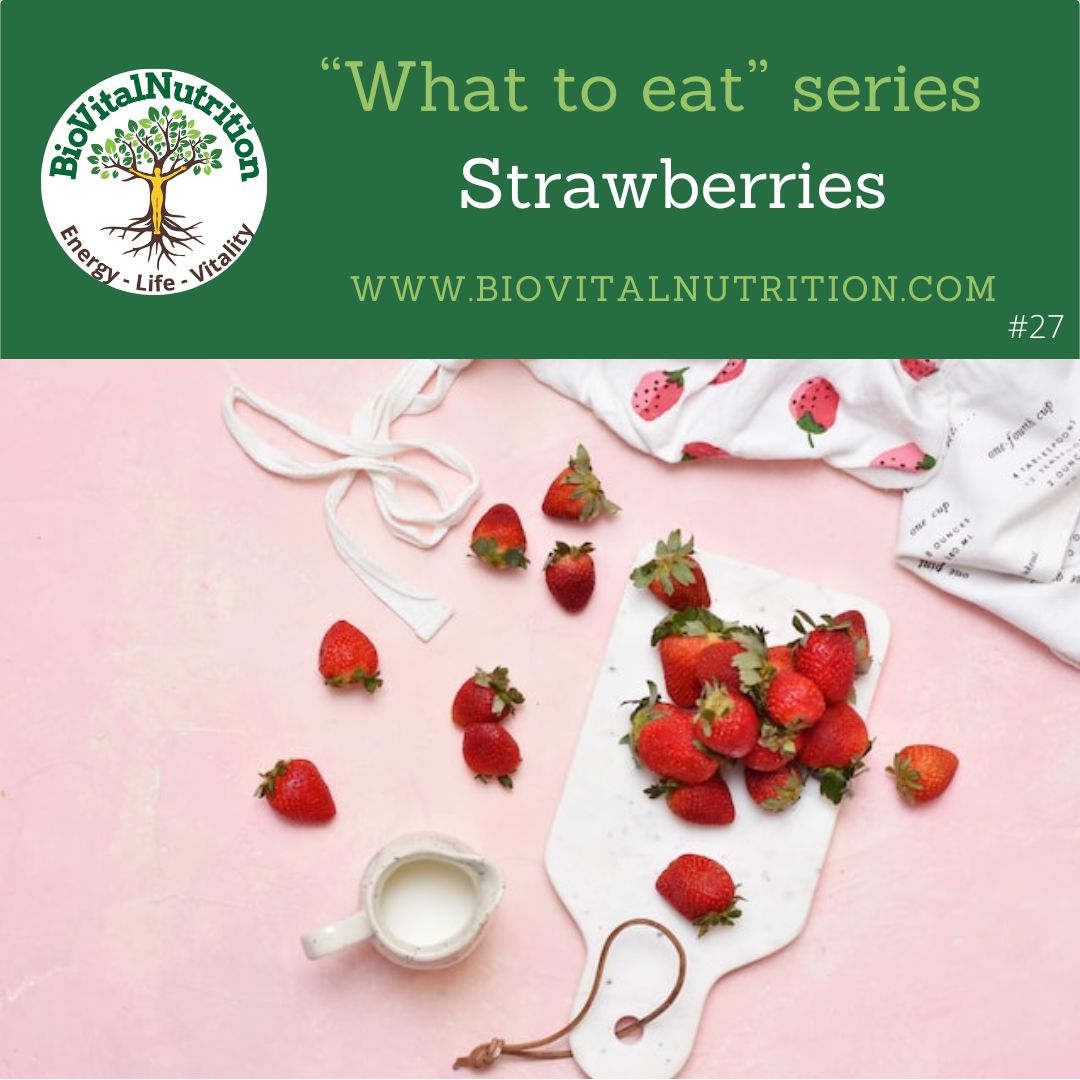 Summer brings the possibility of many wonderful fruits but for us living in London where the Wimbledon Tennis Championship takes place yearly, it is time for strawberries! And June is the perfect month for them. These lovely small, red and sweet fruits contain antioxidants, vitamins (C, B9), minerals (potassium, manganese), fibre and are low in calories as they are mostly made of water and thus fat-free. They also contain smaller amounts of magnesium, copper, iron, phosphorus and vitamins B6, E and K.
What are the benefits of strawberries?
Strawberries help support the following functions:
Gut health
Heart health
Anti-inflammatory
Blood sugar balance (low GI food)
Weight loss
However, strawberries contain a protein that can cause allergy with people sensitive to pollen so beware if you are pollen sensitive.
Strawberries are wonderful fruits to use in salads, jams, jellies or desserts. You can have them raw or cooked. I like adding them to breakfast cereals (together with other berries) or in a salad with other fruits for a refreshing summer dessert. They are also a great addition to a savoury salad such as rocket, some cheese and carrots, or any other ingredient that take your fancy!
And of course, at this time of year and with the Wimbledon Championships, they are a must with cream! Have these in moderation though…🙂
So enjoy this fruit whilst in season when they are juicy and full of their lovely nutrients. Aside for the environmental impact, there is absolutely no point in having them at any other time as they will be tasteless and devoid of any of their beneficial nutrients.
What about you? How do you have them? Feel free to share or contact me on 07788 444 199 / info@biovitalnutrition.com if you want to explore how nutrition can help you with health concerns you may have. Food can definitely improve our health: healthy food, healthy gut, healthy mind, healthy you!