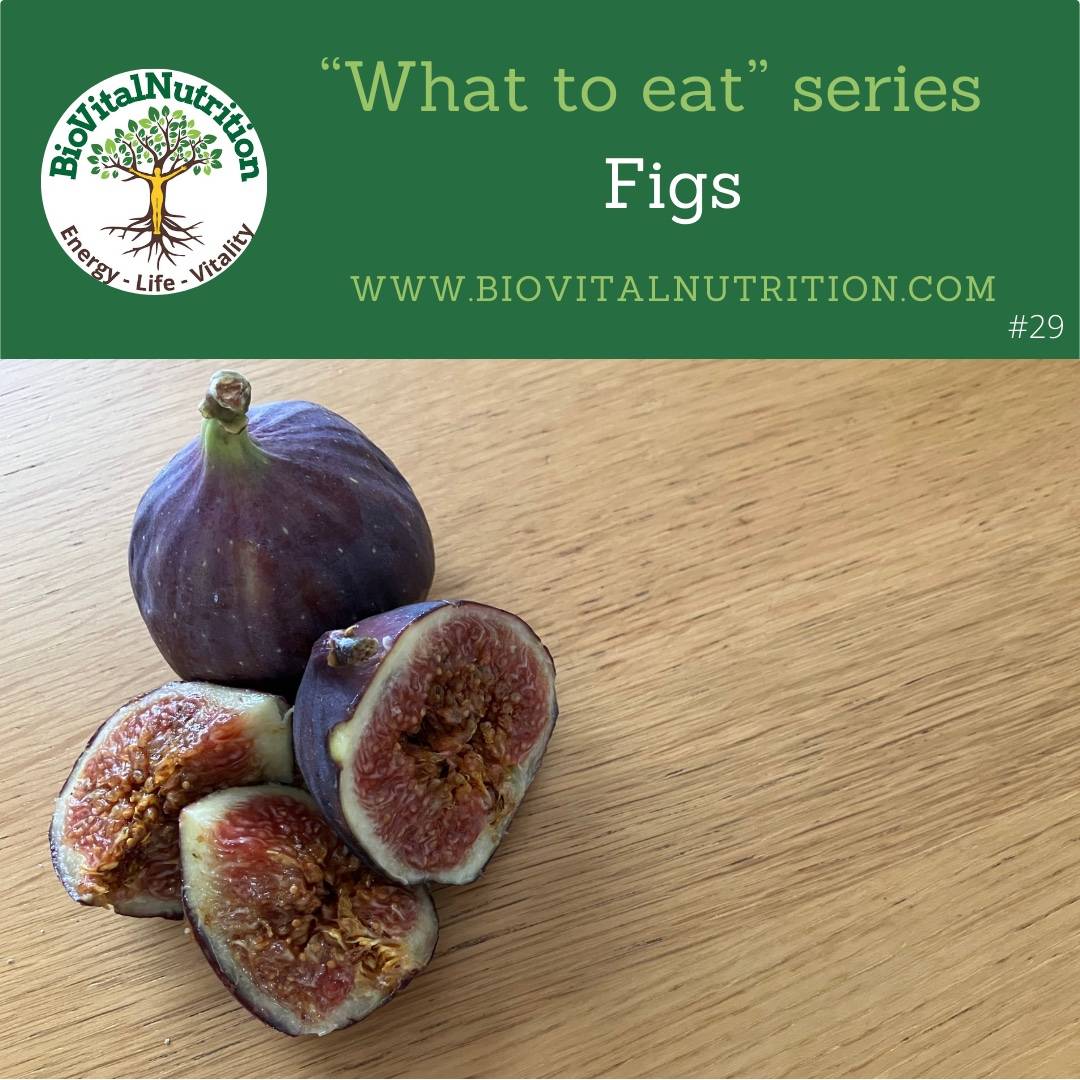 Ok, we are nearly at the end of the season so rush to get them! Figs are nutrient-rich fruits & are just delicious when nicely ripe.
They are high in fibre (prebiotic source), copper, vitamin B6, A & C, potassium, calcium, magnesium and antioxidants.
They contain natural sugars and are low in calories if consumed in moderation. Do not consume them in high quantities as these natural sugars can add up & beware the dried versions as these are very high in sugar and calories.
Benefits of figs
Heart health
Gut health – Digestion, especially constipation
Weightloss
Bone health
They are easy to add to your diet: as a snack, in jam, in salads or even cooked. They can also be added in small bits to bread baking or homemade biscuits (but beware their sugar levels!).
I personally love this recipe given to me by a South African's friend of mine many years ago: open them in 4, wrap them in parma ham, fill them with a dollop of blue cheese, sprinkle with honey and bake in the oven until melting. Serve with a green salad & a healthy slice of sourdough bread: absolutely delicious!
At the moment, they are absolutely gorgeous. I do not get them from supermarkets where they are usually lacking in taste & texture having been harvested too early & transported in refrigerated conditions but I do get deliciously juicy ones at my local middle eastern shop. I wash them thoroughly & just bite into them: heaven 😇.
What do you think of them? How do you eat them? Do you have special recipes you want to share?
Feel free to share and contact me on 07788 444 199 / info@biovitalnutrition.com if you want to explore how nutrition can help you with health concerns you may have. Food can definitely improve our health: healthy food, healthy gut, healthy mind, healthy you!