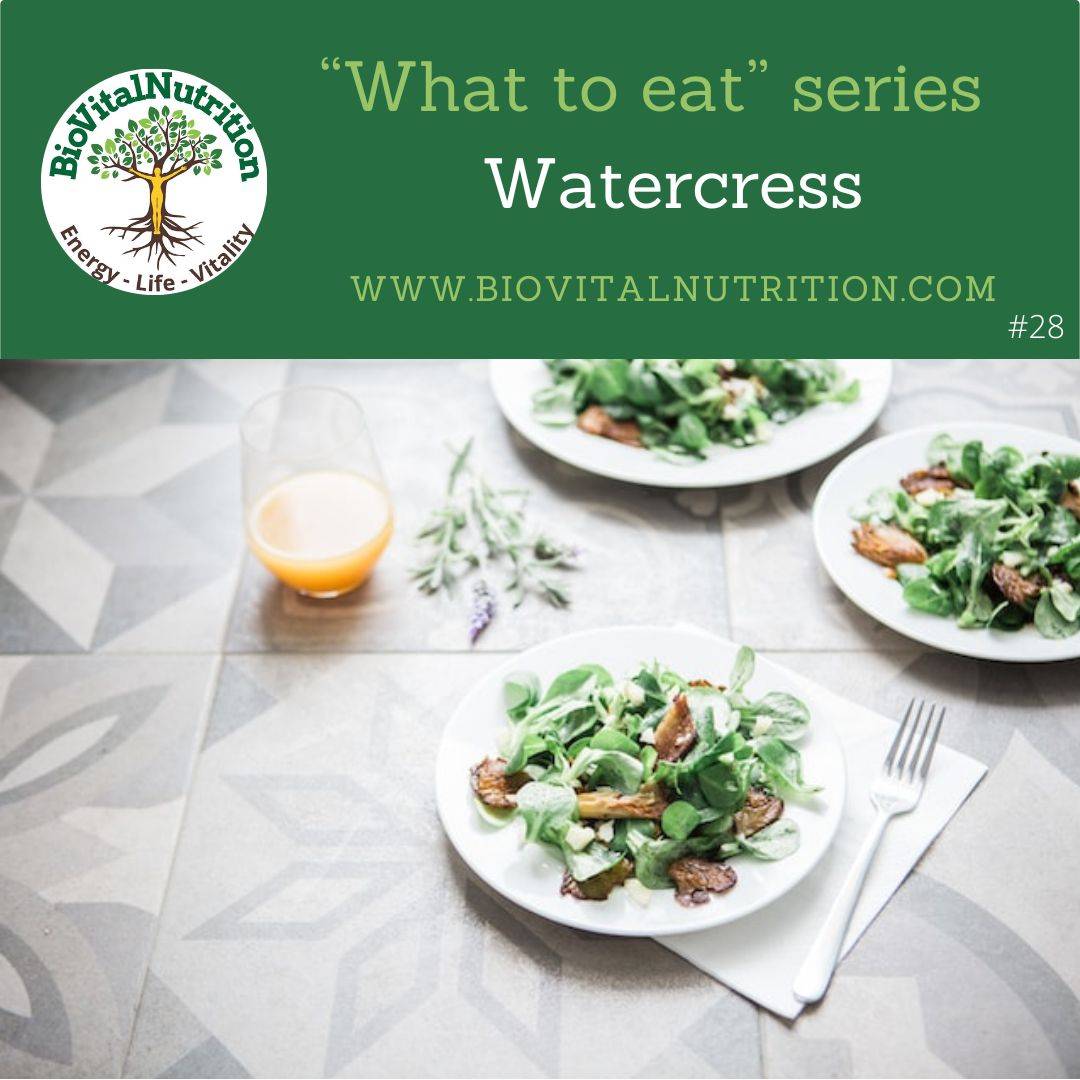 If you want to increase your intakes of leafy greens, why not think about watercress? Watercress is an aquatic vegetable that has a strong peppery flavour & is a great addition to our diet. It belongs to the cruciferous family which also includes cabbage, kale & Brussels sprouts.
It is rich in vitamins (A, C, K), minerals (potassium, calcium, magnesium, phosphorus), antioxidants (carotenoids) & is low in calories.
Benefits of watercress
Eye health
Anti-inflammatory
Immune support
Chronic diseases prevention
Heart health
Bone health
Watch Out
Watercress is high in vitamin K. If you are on Warfarin, avoid having to much watercress as it could interact with the medication. Also, watercress is high in nitrates, which convert to nitrites in the presence of bacteria & these can increase the risk of stomach cancer. If you make juice or smoothies with watercress, have it immediately or put it in the fridge and consume within a day.
You can add watercress to salads, sandwiches, or smoothies, make a soup out of it, or serve it as a side dish. It is a great addition to our diet & I strongly recommend it: it is delicious.
What about you, do you like it? Do you have yummy recipes you want to share?
Feel free to share or contact me on 07788 444 199 / info@biovitalnutrition.com if you want to explore how nutrition can help you with health concerns you may have. Food can definitely improve our health: healthy food, healthy gut, healthy mind, healthy you!