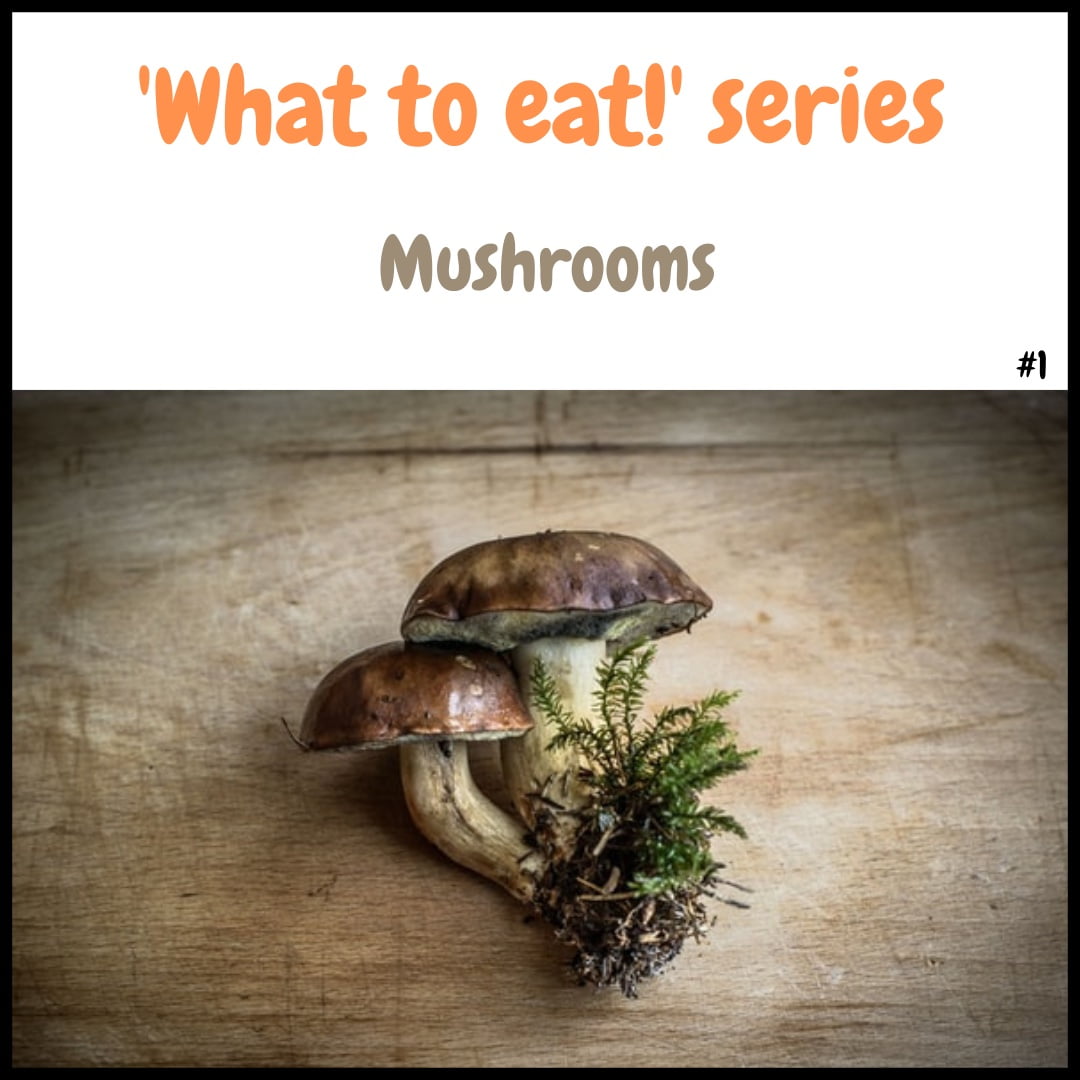 Mushrooms belong to the fungus family and contain beta-glucans which modulate our immune system. As such they are an important ingredient to add to our diet to support our health & prevent diseases. They reduce inflammation and fight infections and can also act as "tonic" to boost our energy and our life force. A such, they have been extensively researched and are also used in certain cancer therapies.
Mushrooms are low in calories, rich in protein and fibre and are packed with wonderful vitamins and minerals full of antioxidants. They are a particularly good source of vitamin D, zinc, selenium, magnesium, potassium, copper, thiamine and phosphorous. As a source of prebiotics, they play an important role in supporting the health of our gut (and thus our gut microbiome) and through the gut-brain axis, our cognitive health. They may also help lower our cholesterol, thus maintaining our heart health.
Due to their strong taste and flavour – the umami factor – mushrooms can be used as a replacement for meat for those that do not eat animal products.
They can be eaten raw or cooked. Wash them, slice them and add them to a salad to add extra taste. Or cook them. I usually toss them in a wok under high eat, let them brown and reduce (they will release a fair amount of water), then add a dollop of butter, garlic and chopped fresh parsley, that's it. They are delicious with fish or meat, or in any vegetable dish or stew, added to rice or pasta, turned into a soup or simply topped with fried eggs.
I am passionate about food and I hope you find this information interesting. If you want to find out more, feel free to contact me on 07788 444 199 or info@biovitalnutrition.com