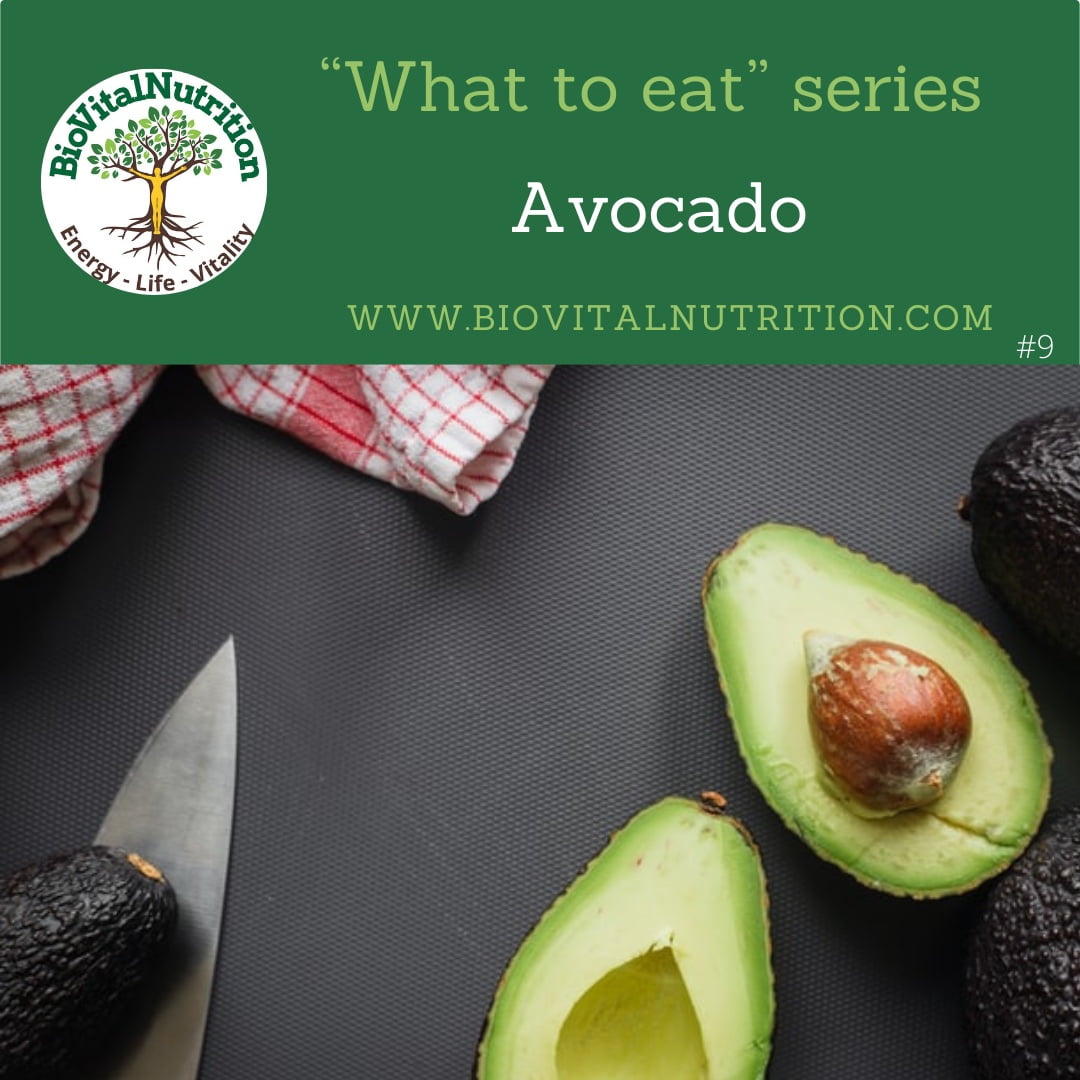 Avocado is a nutrient-dense fruit coming from a tree native to Mexico & Central America. There are a number of varieties with "Hass" being the most common.
As well as being an excellent source of fat, protein, carbohydrates and fibre, avocado is rich in B vitamins and vitamin K, with good amount of vitamin C & E, & magnesium, potassium, copper & manganese. It also contains phytosterols and carotenoids such as lutein and zeaxanthin and an excellent source of good monounsaturated fats.
Because of its high fat content, it is often used by vegetarian or vegan as a meat-alternatives in dishes, and in cosmetics and soaps.
All these nutrients make avocado good for:
Blood pressure regulation
Blood cholesterol regulation & thus heart disease prevention
Nervous system function
Immune function: anti-inflammatory & antioxidant
Gut function (high fibre content)
Cognitive function
Body weight management
Pregnancy
It can be used in both savoury and sweet dishes and is most commonly eaten raw. The most famous use of the avocado is in the Mexican dip guacamole but it is also a great addition to sandwiches, salads, burgers or sushi. It makes a great dairy-free creamy base for a chocolate mousse and can be used in smoothies. I tend to add it to most of my salads or, when I am on a rush and don't have much to hand, I mash it, top it onto a slice of sourdough bread and add cold shredded chicken or vegs or sardines.
Small tip: if you need it to ripen faster, put it next to a banana or apple!
I am passionate about food and you can find more ingredients' info, recipes and nutrition info on my website biovitalnutrition.com or feel free to contact me on 07788 444 199 / [email protected]
#recipe # #healthyfood #nutrition