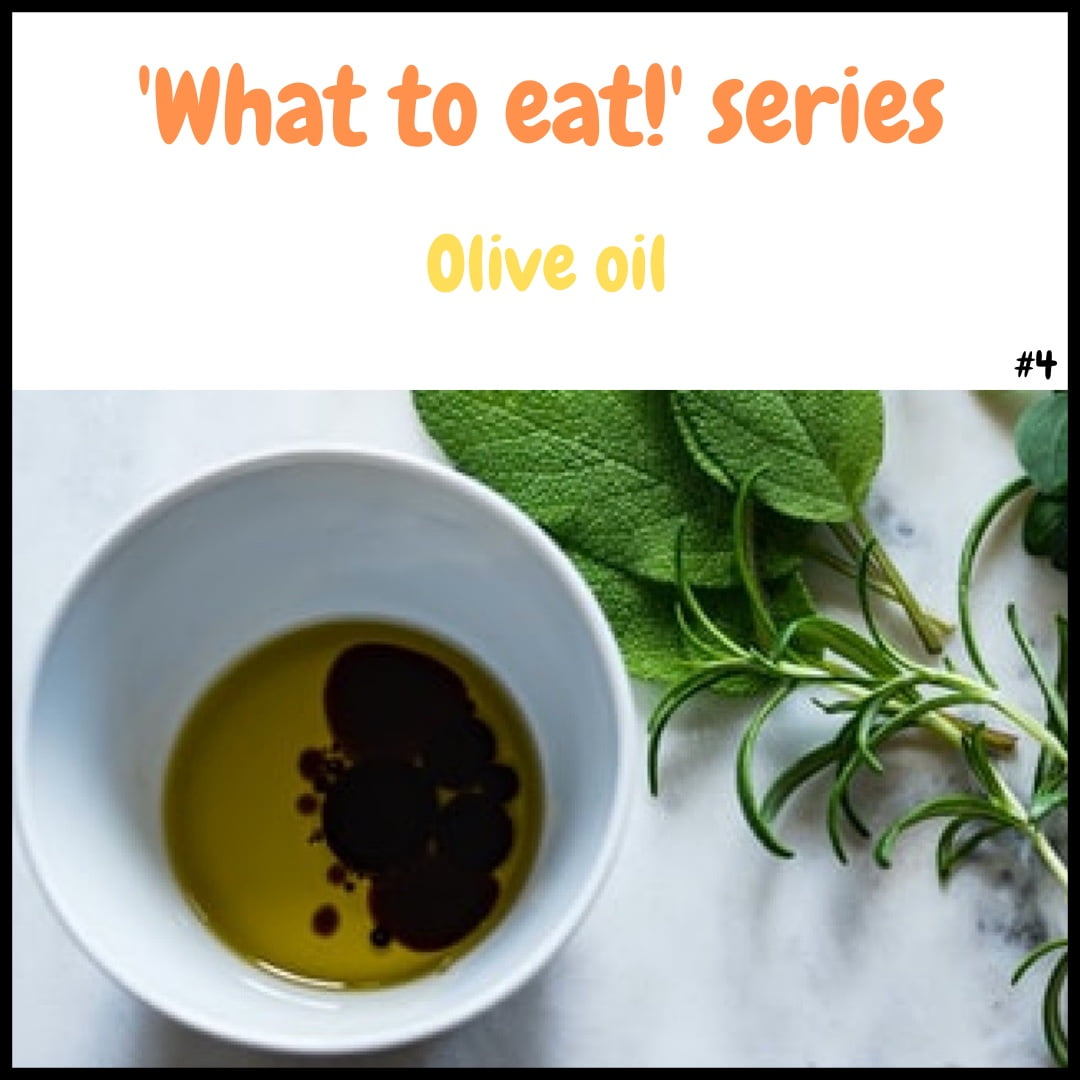 Is olive oil good for you?
Olive oil is one fat that, when eaten with moderation, is good for our health and is considered a superfood.
It contains mostly monounsaturated fat (oleic acid) that has anti-inflammatory properties, with a small amount of polyunsaturated fat and saturated fat. To benefit from its anti-inflammatory and antioxidant effects, choose extra virgin olive oil (EVOO): it is rich in phytochemicals which have been shown to reduce the risk of many chronic diseases. Refined olive oil is to be avoided as it is highly processed. Good olive oil contains vitamin E & K and is a source of squalene, a natural antioxidant lipid our body produces to lubricate and protect our skin.
EVOO is part of the famous Mediterranean diet which many studies have linked to increased health and reduced occurrences of many chronic diseases, when combined with fruits and vegetables, nuts, and legumes.
What is olive oil good for?
Olive oil protects:
– against heart disease & strokes
– our skin from UV light (courtesy of its squalene compounds)
– our liver from damage
– against some cancers by reducing tumour growth
– against risk of type 2 diabetes through its ability to limit weight gain often associated with this condition (when eaten in moderation of course…)
It also improves cognitive health and thus reduces our risk of brain diseases and reduces pain through its anti-inflammatory properties. EVOO is also anti-bacterial.
How can you use olive oil?
As a monounsaturated fat, olive oil has a good resistance to high heat, making it a good and healthy choice for cooking.
It can be used in all kinds of dishes: for cooking, drizzled over food, in vinaigrettes, marinades… Cooking with healthy fats  (especially with vegetables) has the extra advantage of allowing our body to absorb fat-soluble vitamins (A, D, E & K) from our food.
I am passionate about food and I hope you find this information interesting. If you want to find out more, feel free to contact me on 07788 444 199 or info@biovitalnutrition.com