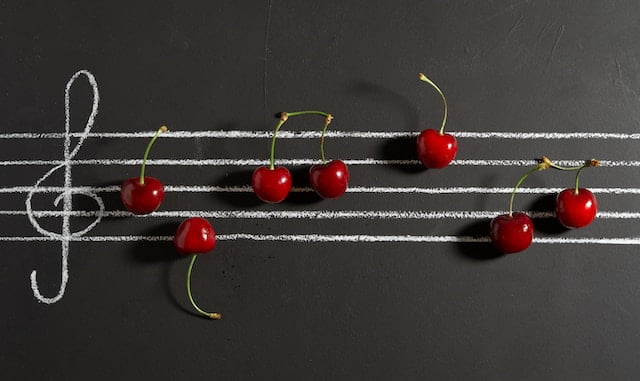 Many of you will know that music is a big part of my life. One of the things I really love about living in London is that there are so many live concerts on offer, every day, of every style and for everyone. Sometimes, it is more about choosing where NOT to go as there are so many options!
Music is part of every culture and every religion or philosophy. It comes before language and is separate from it, meaning people with speech difficulties can sing and understand music. The oldest instrument is a flute dating from over 35,000 years ago but also…the human body, which is vocal.
What are the benefits of music?
The benefits of music are numerous but essentially, it is:
energy (vibration)
communication – beyond cultural, religious or social boundaries, as well as age, gender or background
connection, to ourselves and to others
able to unify us: think of lullabies, songs, hymns, national anthems…
life-transforming
energising
movement – via dance (definitely something I love and try to do as often as I can: so good for both body and mind!)
emotion-inducing, thus it has the ability to transform our moods
health giving and health boosting
What are the health benefits of music?
Research shows that listening to music has many health benefits. Music has the ability to improve our physical, mental, and emotional health.
It can reduce anxiety, blood pressure, and pain as well as improve sleep quality, mood, mental alertness, and memory. We can all relate to feeling calmer and happier when listening to music. By boosting our "happy" hormones such as endorphins, music lowers our stress and reduces our risk of depression.
Through its rhythm, music improves the coordination of people suffering with dementia, Alzheimer or Parkinson's disease and slows their cognitive decline by improving memory, focus and concentration.
Children playing musical instruments or singing on a regular basis have been shown to improve their cognitive brain and are able to learn other subjects with more ease. Research also shows that music stimulates our brain by releasing key neurotransmitters such as dopamine (pleasure and reward), cortisol (dealing with danger, which is important for our survival!), serotonin (immunity) or oxytocin (connection).
Music has so much power it is now increasingly used in medical settings as a therapeutic strategy to deal with the management of pain (with an associated reduction in medication), to help speed up recovery after medical interventions and to reduce fatigue as well as fight loneliness and isolation.
It is being used as a therapy in hospitals, clinics, nursing homes, prisons and schools. For example, a charity I have been following for any years is Live Music Now, founded by Yehudi Menuhin to bring music to  communities with little opportunity for access to the joy and experience of live music.
And of course, through its ability to make us dance, music is great for our health: what better form of exercise to have whilst having fun! On the subject of music and exercise, research has shown that music allows us to train for longer and keeps us motivated thus improving our physical performance.
I am a big fan of classical music and jazz but also mainstream popular music of all types. Recently, I returned to French music which I had not listened to for many years and what a boost it gave me! It took me back down memory lane and really gave me a kick: I was dancing in my living room on my own! Let's not ask what the neighbours were thinking…hopefully they got happy for me!
And you, what is music for you? What do you like listening to? Why? Tell us what music feels like for you and let's share all our lovely musical preferences and memories 😀.
Music is one of the many ways we can support our health by reducing our daily stress. If you are keen to explore other, feel free to get in touch with me on 07788 444 199 or info@biovitalnutrition.com or https://biovitalnutrition.com/contact/. There are so many natural ways we can improve our health and wellbeing.