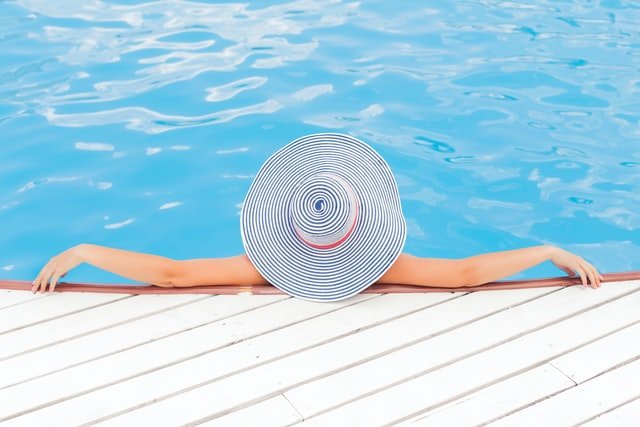 With Summer approaching, we are all looking to get leaner, more in shape & healthier. Some of us may have a holiday in the sun booked & want to make sure we look & feel our best to wear all these lovely summer dresses we have in our wardrobe. Well, do not worry, there are things you can do to kick start your journey towards a more vibrant you.
Eat lots of fruits & vegs: Summer brings a wonderful choice of plant food so load them up in your shopping basket & have them at all meals. Aim for variety & diversity, lots of different colours.
Increase your intake of legumes/pulses: these are full of fibre which will increase your satiety & stabilise your blood sugars helping you manage your weight. Think beans, lentils, chickpeas…as well as being cheap, they are super easy to cook & add to any recipe.
Keep moving: take any opportunity to move. Take the stairs instead of the lift, walk to your meetings or shopping instead of taking the bus, go for a swim, have a yoga class, do stretching exercises, have a cycle ride….the list is endless. Find what you like & go for it. And if you can find a friend to do any of these with, even better, it will keep you motivated & will be much more fun.
Drink plenty of water: by this I mean at least 2L per day. When on the move, take a bottle with you & if stuck at your desk, keep a jug of water handy. And sip all through the day. Water is essential for all bodily functions & also helps us feel fuller thus assisting with weight management.
Avoid or eliminate sugary, salty or processed food: these dysregulate our blood sugar levels leading to low energy, poor mood & focus, weight gain & countless other issues.
Now you are going to ask: what do I do if I am going out?  Try to choose the healthier options on the menu such as salad, chilled soup, vegetable dishes & fruit desserts. Have water or a non-alcoholic drink instead of wine. Avoid the bread. But do not fret: provided you are going out occasionally, enjoy yourself, life needs to be enjoyed after all & that veggie dish is absolutely yummy!
By adopting these simple steps, you will gain increased energy, feel better within yourself & keep yourself in shape. There are lots of other things that can be done so if you interested to find out more, do give me a call on +44 7788 444199 or contact me on info@biovitalnutrition.com